Ever Living Garden Delights
Artisan / Crafter Vendor
My booth offers Succulent Starts, potted arrangements and creations.  Customers can order starts for DIY favors, finished favors or table arrangements.  3-4 weeks notice is appreciated for these.
My passion for growing became a business unintentionally last year, when people began placing orders for starts of my succulents.  I desire to help my customers grow their starts into healthy plants.
I carry cold hardy succulents suited for our climate, as well as a small assortment of Cati and soft succulents .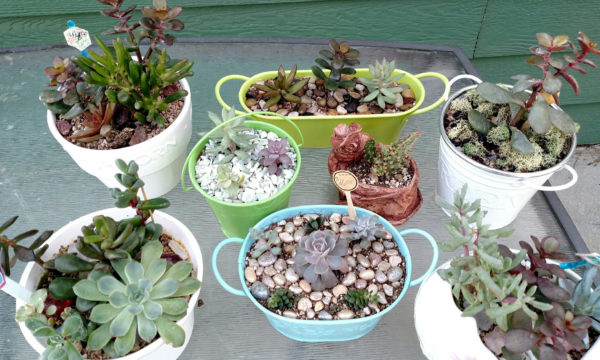 2019 Market Dates
7/17,24 & 31,  All of August, Sept. 4, 18, & 25

Clicking on the button to the right will open a new window that is not a part of farmersmarket.millwoodnow.org